We are busy and thus we seek an experienced toolmaker or industrial technician
Do you want to be part of a skilled and ambitious company where know-how, precision and care form the basis for sharp customer advice and production of quality products?
We are looking for a detail-oriented toolmaker or industrial technician who can be part of our team that designs and produces high-quality precision tools for all industries.
You will primarily work with CNC milling, but there will also be the opportunity to work with grinding, polishing, lathe work, wire and spark erosion.
You are a trained toolmaker, industrial technician or have worked in a similar position for several years
You have experience with CNC milling – we work with Heidenhain and Fanuc
You have experience with programming – we use Mastercam, and if you do not already know this application, you will be thoroughly trained
You have an interest in robot cells
You approach the tasks independently and are good at sparring and collaborating with your colleagues
You are flexible, have a good mood and contribute to the good atmosphere
Personal development
Flexibility and freedom with responsibility
Collaborate with a strong team
Orderly and safe working conditions in a developing company
Attractive and competitive salary and pension
To get involved in sustainability projects, as Uni-Technology wants to contribute actively to the green transition
Welcome to Uni-Technology
We create precision tools with a focus on the environment.
Uni-Technology is a tool manufacturer in Vejle with more than 30 years of experience. We primarily design and produce casting and punching tools as well as precision mechanics for industry. We are always keen on taking on the challenge of developing solutions and tools for your industry.
We want to do something good for the environment. Therefore, we find it quite natural to take responsibility for the emission of greenhouse gases generated by our production. If Denmark is to reach the goal of a 70% CO2 reduction by 2030, we all need to contribute.
Great colleagues and attractive salary
At Uni-Technology, you will encounter safe working conditions and a strong professional environment.
You will of course be thoroughly trained in our specific applications and workflows.
There is room for differences here, and we appreciate new ideas and curiosity.
You get 12 skilled and committed colleagues to spar and collaborate with.
Accession is as soon as possible, but we will wait for the right candidate.
We look forward to hearing from you!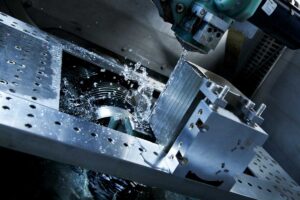 Jobs
We are looking for an apprentice toolmaker Uni-Technology A/S was the workplace where the metal
Read more »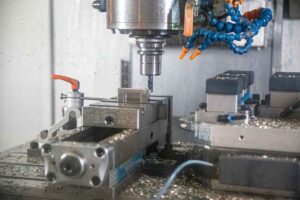 Jobs
We are busy and thus we seek an experienced toolmaker or industrial technician Do you
Read more »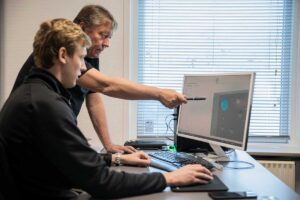 Jobs
We are busy thus we seek an experienced constructor or tool technician Do you want
Read more »