2022 was a great and busy year, where we despite various crises at home and abroad, landed a satisfactory result.
2023 will be no less busy. We have further increased our ambitions and the level of activity.
Climate-ready production company and CO2 accounts
In 2022, Uni-Technology started a journey towards becoming more sustainable. The first milestone was reached when we received our diploma in July for having completed the Confederation of Danish Industry's Climate Ready Manufacturing Company program. In the process, we made our first CO2 accounts for the base year 2018.
At the beginning of 2023, we will make CO2 accounts for 2022, so we can see how it has developed. This will form the basis for the CO2-reduction initiatives we must launch to reduce CO2-emissions in our company.
One of the major activities will be dialogues with our suppliers about how we can measure and reduce the CO2-emissions associated with their deliveries to us. It is our goal to be able to service our customers with calculations of the CO2-footprint on our own deliveries.
Science Based Targets initiative (SBTi)
Another milestone was reached in the fall when we were approved by SBTi. This means, among other things, that we commit ourselves to:
Reduce our scope 1 and 2 carbon footprint by at least 50% by 2030.
Monitor and reduce our scope 3 footprint.
Report annually on our emissions and progress towards targets.

In other words, we have joined the club of companies that are actively working to reduce CO2-emissions.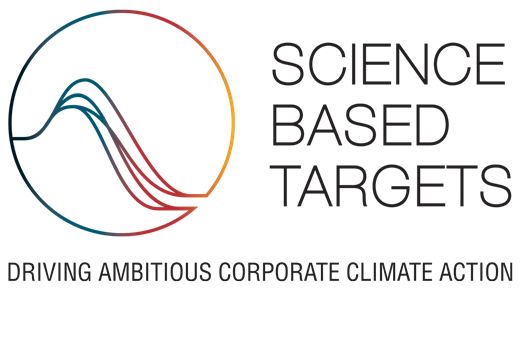 One of our first projects to reduce our carbon footprint is energy optimisation. We have just carried out a screening in our production that sheds light on the areas where we can reduce our energy consumption and thus our CO2-emissions.
Soon, we will invest in several energy-reducing measures. Our goal is to reduce our total energy consumption per revenue by at least 25% by 2030.
At the beginning of 2023, we will investigate our work processes to see if some of them could be made smarter by means of digital tools. We are currently evaluating where we will get the most benefit from initiating new digital processes.
We want to meet the new requirements for digitalisation in the Danish Financial Statements Act, to free up time for other tasks and to carry out a general modernisation of our processes for the benefit of both customers, employees, and other partners.
We want to get even better control of our processes and documentation.
Therefore, 2023 will be the year when Uni-Technology becomes ISO9001 certified. We have been preparing for some time, and now we need to get the certificate.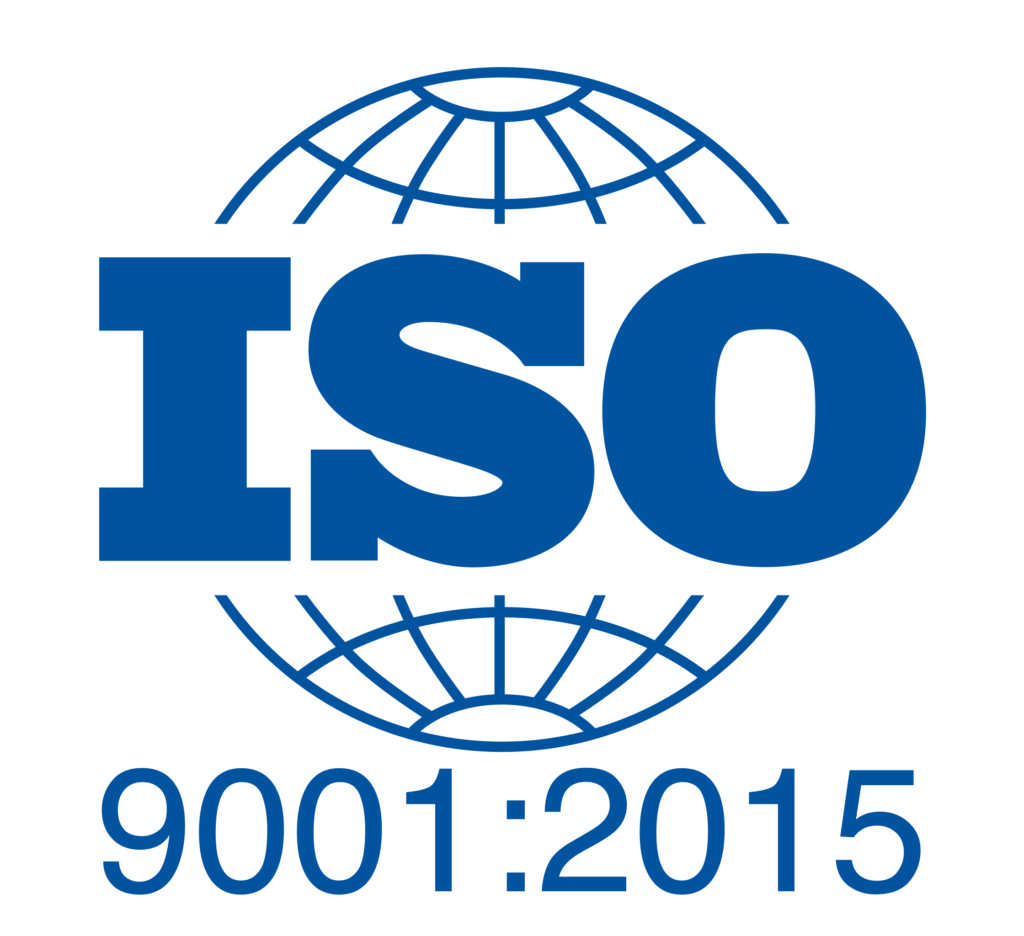 We look forward to the process, which will benefit both our customers and Uni-Technology.
Uni-Technology is moving fast. We have made an ambitious plan that will create change and develop the company positively in several areas.
Clic on the links at the buttom of this page and follow our journey on social media.
Lignende cases og nyheder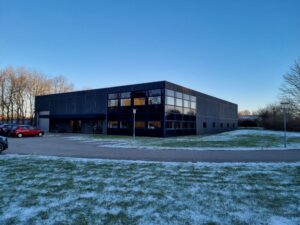 News
Press release The Vejle based tool manufacturer Uni-Technology A/S has through the newly established subsidiary
Læs mere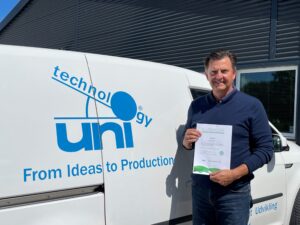 News
Case story from DI Business 10 November 2022 In early summer 2022, Uni-Technology A/S in
Læs mere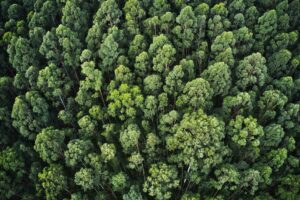 News
Uni-Technology invests in green transition Tool manufacturer Uni-Technology A/S in Vejle has made an important
Læs mere