It all started with an idea on a napkin
From an idea to product development and launch on the world market in one unified process by use of a 3D-printed prototype
In 2008, designer Mikkel Hartvig Andersen came up with an idea that would solve a wear and tear problem in the sail making industry. The idea was basically to make a protector that could relieve woven textiles from the friction and wear consequences of extreme mechanical loads. The idea was based on a single moulded plastic item.
Since then, Siriuz and Uni-Technology have produced a wide range of products. The common feature in these proejcts is that all processes from idea to finished product have been carried out only between these two companies.
Siriuz typically starts by coming up with the market needs and design suggestions for the solution. The design phase is strongly helped by the extensive 3D-printing knowledge, which Uni-Technology has at its disposal. This means, that the geometric design parameters are very quickly clarified in the process.
As Uni-Technology are manufacturers of moulds, the dialogue about the design consequences in relation to production is already underway. In this way, significant improvements to the design are already being considered. Thereby you minimise delays, costs, and opportunities for error.
The project is then taken to FEM analysis – still at Uni-Technology. Here the different properties are simulated and aligned with the designer's requirements for everything; from tensile strength and flexibility all the way down to casting times and the unit cost per item.
For a company like Siriuz, this process is vital. Partly to reach a satisfactory product but also because costs are reduced with the help of a 3D printed prototype.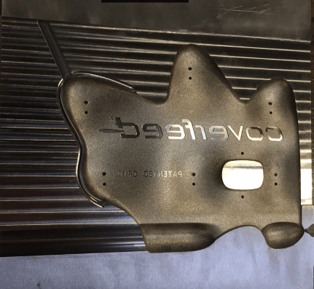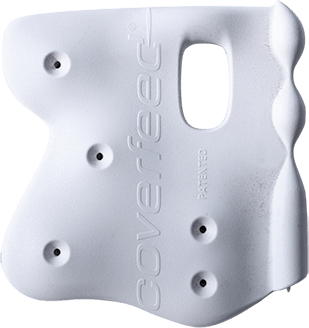 Uni-Technology's in-depth knowledge and capacity in this area means that special dummies can be manufactured so that different materials can be co-printed e.g., rubber and nylon in one item. This brings you even closer to approving a final design for the expensive tool manufacturing.
This entire process has been carried out between 3-4 people – from idea to product – and Siriuz' portfolio of products would not have been the same without the above collaboration with Uni-Technology.
It's as simple as that.
Mikkel Hartvig Andersen
Managing direcor and founder
Siriuz ApS, manufactures and markets Coverfeed® and Foilfeed®
For Siriuz, the actual tool manufacture is also a testimony to the simple and dense way of working, as the design of the casting tools is constructed in close dialogue with Siriuz. Weightings of depreciation times, prospects, subject prices, and quality are clarified immediately.
The entire process from the initial idea means that when the form tool is first used, the adjustments are as minimal as possible, and therefore the first production series is usually ready immediately. Matured to meet the market and customers.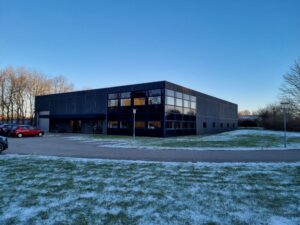 News
Press release The Vejle based tool manufacturer Uni-Technology A/S has through the newly established subsidiary
Read more